For years watches have been items of pride for many men. Watches are for many people an indication of wealth and style. The style has begun to play a bigger and bigger part of people's lives and what you wear and the brand you wear is very important.
Watches are bought to fit one's lifestyle. Many people have several different watches to ensure they have the right watch for the right occasion. Watches are also great conversation starters as they are an indication of your lifestyle and personality. The following are some of the factors that determine the kind of watch you should have as a man.
1. Watches for Businessman
Businessmen are always required to be on the move and it is not practical to always take out your phone if you need to have a look at the time. In this line of businessmen are also required to dress formally, normally with a suit and tie. It is imperative that the watch worn by a businessman has some class, style, and that it adds to his businessman profile. Watches for businessmen are naturally not very bulky in size and tend to have a leather or darker color in them. It is also very important that this watch fits with most of your business outfits.
2. Watches for Sports Men
For the more sporty men out there, a watch will not only be used for style but they would require some information from their watches. Choosing the best watch for a sporty man will most likely include him either running, cycling or swimming, or even all three. This will require that the watch be able to track distance, steps, heart rate as well as being water-resistant.
Sporty men might also only use it for going to the gym and that would require a little less of the mentioned information. In this case, the brand plays a very important role and fits right in with the other sporting equipment.
3. Student Watches
Buying a watch for a student is one of the trickiest tasks, as you have to take everything into consideration. Being late is a trait of too many students and therefore you need a watch that is very reliable. Students also tend to consume a lot of alcohol and that makes it important to choose a watch that does not damage very easily, and while you don't know where the night is going to take you, you might need something that is waterproof as well. The style will also be important as students always want to look the part with new fashion trends.
4. Men in Construction
There is a certain time for a specific watch. For men in the field are required to have a look at the best field watches out there. These watches are ready for battle but they still combine a good style and heritage feel.
These watches can handle all conditions, whether it is dust on a construction site, being waterproof for someone working in damp and wet conditions or being bumped and scratch proof, ready for carrying equipment, etc. These watches can certainly take a beating and even after that still look good.
5. Casual Wear
Despite there being so much access to time with phones today, people still choose to wear watches. The convenience of a watch can still not be replaced. The most popular watches are for casual wear. The variety of casual watches are much more than any other type of watch.
When buying a watch for a man just for casual wear the best men watches to buy are found all over. These watches do not have to have many features as it is only used for casual wear and not for sport or business.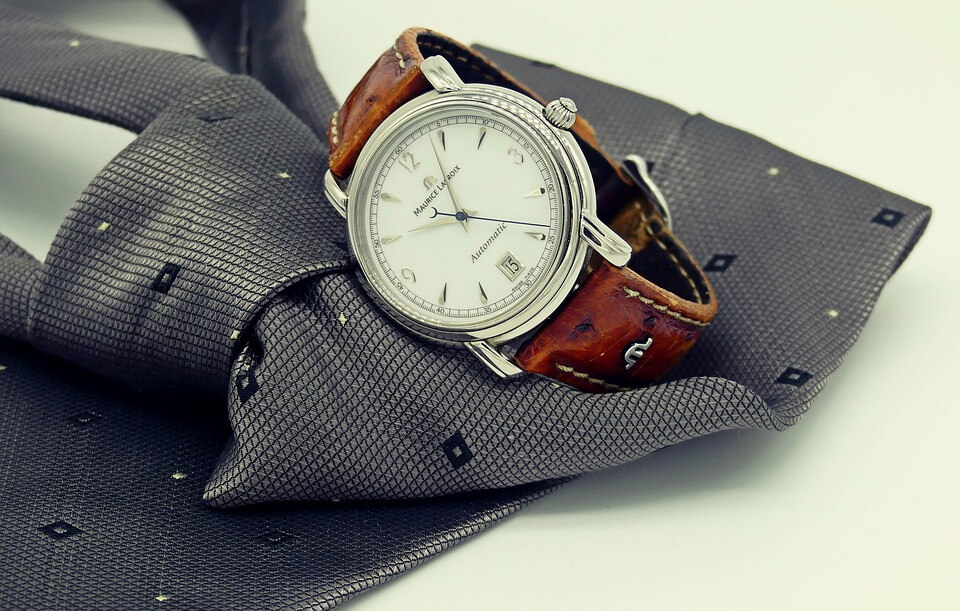 6. Brands Matter
It does not matter if you need a watch for business, sport, or just for casual wear, the brand you choose plays a very important role. Choosing a luxury watch brand is not always about what it offers but it is about choosing the one that improves your image the most.
When choosing a brand make sure that you choose on that has all the functions you need and that it is not just about the name. Nowadays, such as Swiss-made watches are designed very close to each other and there is not one that stands out above the rest. That makes it important to see if the watch has all the features you need.
7. Style
Watches for all purposes are designed with different styles. When choosing a watch for business, there are many different styles to choose from, the same goes for any other watch you choose. It is very important to know when choosing a watch that you know what style the person likes. The style you choose will naturally fit in with that person's image. When buying a man's watch ensure you know his styles and what he likes before you decide on your purchase. Choosing the right styles will earn you some much needed extra credits for that person for sure.
8. Event Accessory
When attending a formal event it is imperative that you look good and that you are fully groomed and ready for the occasion. Having the right suit and tie that fits like a glove is very important if want to make some heads turn. All the features of your outfit have to work together and the best way to finish off your outfit is with the perfect watch. Choosing the perfect watch will ensure your whole outfit comes together perfectly and you will keep heads turning the whole night.
9. Don't Fake It
There are many places that will offer you the top brand watches. Because we are so budget-conscious nowadays, this will surely be tempting. The problem with this is that they are most probably fake and will stop working within a few weeks and you would have thrown money down the drain. When buying a watch for a man rather ensure you are buying it according to your budget or save up to buy that special one.
10. Other Reasons
The most obvious aspect to consider when buying a men's watch is the budget. This is the price you are will to pay will trim dawn the choices that you will have. The other aspect that you will have to have a look at will be to ensure you get the right size of the watch. Make sure that you know the size of the man you are buying for. Not knowing could lead to a slight disappointment if it does not fit and then ruin the surprise element of the gift.