Jewelry isn't and would never be my thing as a man, but my eyes and heart have always been on watches. I have ever had eyes on people's watches, entering that meeting or that social place with a classy look on the hand has been my thing always.
I have learned that it is not only the amount of money you spend on your watch which determines your look and that is why I am here talking about how to get the best stylish watch for men. If you want something for time tracking or something stylish and classy to show off you are at the right place. We are going to look at the top tips according to the occasions.
Stay with me to get a chance of standing out among other men around you.
Tip#1. Your Style
Before choosing a man stylish watch from a store market or that retail shop determine your test, let your style take control. Take time to gauge yourself, are you that man who likes classic watches, designer watches, or sports watches?
1.1 For a classic watch, consider having one with:
A gold material
A bezel with making on its outside such as a rotating bezel
Thin and plain case
Lots of tritium
Thick makings
1.2 If you are a man entitled to designer materials, get a man watch from a reputable designer who makes published and accepted design watches.
1.3 For sportsmen who require men's sports watches consider the following when selecting your clock;
A large watch
A water-resistant man watch
One whose bezels are of prominent makings
One with thick, marked, and luminous hands
Tip#2. Budget
Budget is an essential factor to consider before making any purchase. Have all your needs budgeted for to avoid overspending and financial strains. As much you want that dream watch do forget you need food, shelter, and clothing.
Mostly mechanical, sapphire, gold, and designer watch costs around $1000 or more.
Automatic quartz, mineral glass, Botta and Orient design, and Caoutchouc watches go for between $300 and $700.
Quartz, plastic crystal, smart watches, and sports watches ranges between $60 and $200.
Tip#3. Brand
Remember that chat when one of you has an item from that famous company carrying the company's brand name or logo on it, be it a phone or a laptop. The same thing happens with watches. When you have a watch with that reputable brand name or logo, you will get the attention and respect from everyone around you.
Moreover, a renowned brand doesn't only mean reputation it means products of that brand are quality and durable. Therefore take your time to find out which brand of watches is the best, ask a friend about those which they interacted with before, do an internet search, and even ask experts.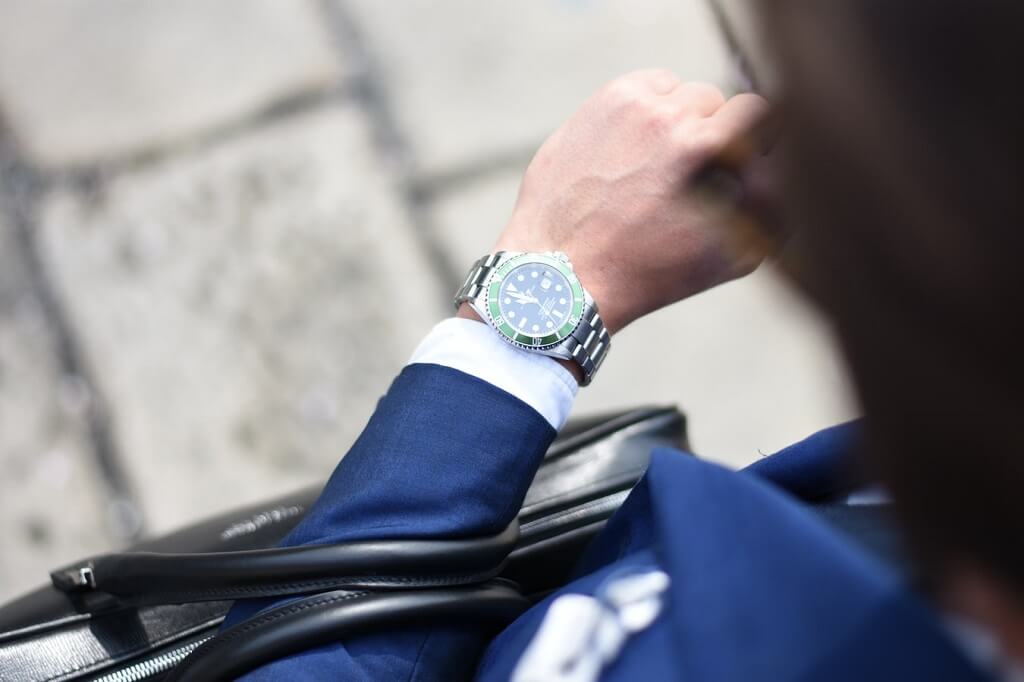 From personal experience, Braun, Apple, Michael Bastian, Uniform Wares, and many others which you will learn for yourself are recommendable as the best watches for men.
Tip#4. Where to Buy
When buying a man's watch, it is good to get from an official recommended retails shop. Haven't you had of suppliers and retail stores that sell low-quality products using a well-known brand name? Haven't your friends complaining about fake electronics and phones? Or have ever bought any fake item? This is happening more often around us, and not all products are what they are said to be.
Therefore, it is necessary to buy a watch from an official retail shop. Original brand products are only guaranteed there, and you will are assured of quality and other after-sales services offered by the manufacturers.
Tip#5. Size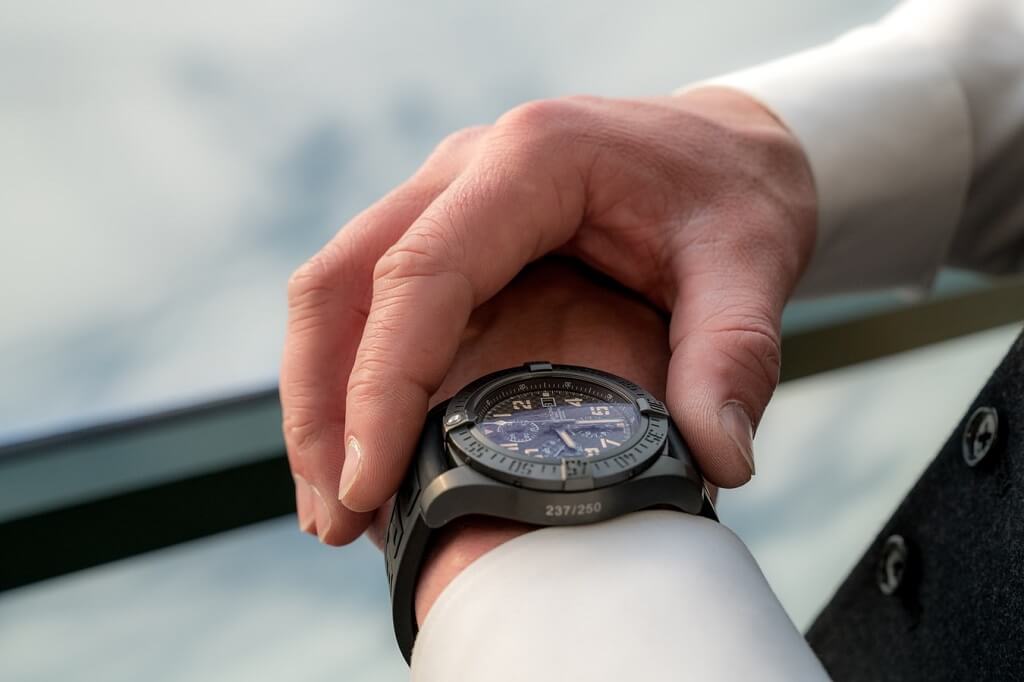 Avoid small embarrassments from your friends, relatives, and even the public by selecting the correct size of watch for yourself. Imagine that experience when someone confronts you in front of your friends and asks you whose cloth you are wearing because of its oversize on you. Very embarrassing!
Therefore, it crucial that you get a suitable watch that matches your size, for large structured individuals, a man watch with a large case diameter is good for you. And for small stature bodies, a watch with a small case diameter is the best.
Tip#6. Bracelet
Select a watch with a bracelet that matches your mode of dressing. For instance, if you are an office guy who wears official clothes often select a watch that fits with the formal clothing to avoid looking shag irrespective of your classy collections.
From my personal experience I recommend a stainless-steel bracelet men watch as the best, this kind of watches can easily match with casual dressing and official dressing than leather ones.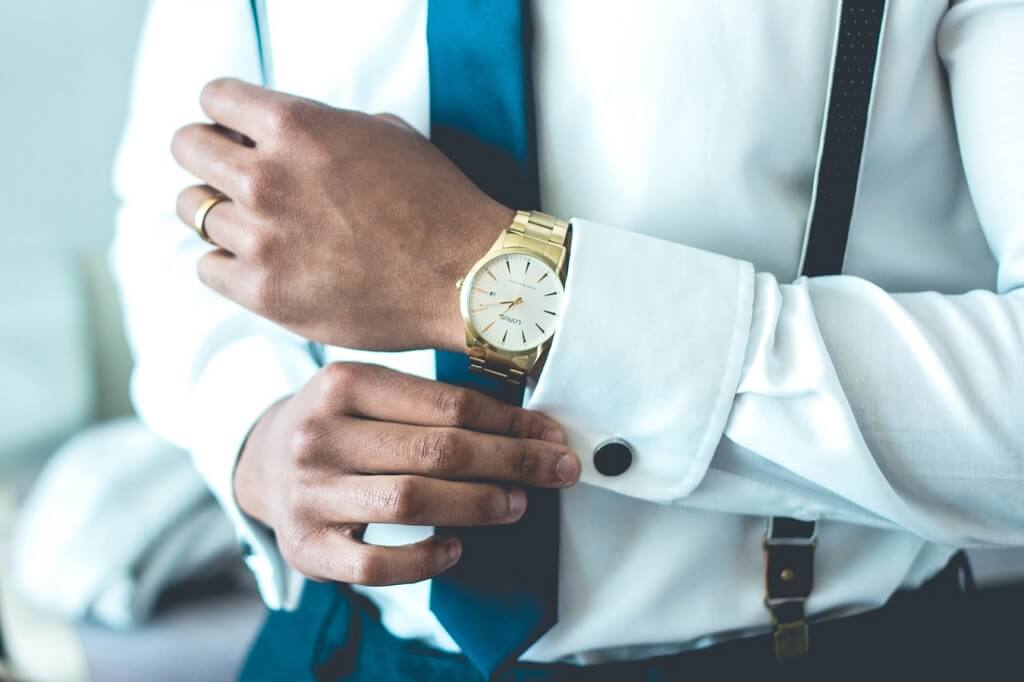 Tip#7. Water-resistant Ability
I am sure you don't want your precious watch to spoil a few days after purchasing it. Imagine you buy it today, and after two days rain catches you your way from work, and it is spoiled. That will be very disappointing and a significant loss too.
Avoid that by purchasing men watch with a water resistance of 100 meters or deeper such that it can withstand rains and sweat during workouts.
Tip#8. Life Expectancy
Select a watch that can last longer, not that clock which can spoil one week after securing it, and that cannot be repaired. Get details from your retail officer if the watch can be fixed and how/where you can get the spare parts.
Tip#9. Maintenance Requirements
Get explicit instructions from the dealer or manufacture on the maintenance requirements that your watch will require. Remember to take note of the guidelines, some watches need cleaning and others require battery replacement but after an extended period of time which can go up to even more than two years.
Tip#10. Color Coordination
Mostly, men never consider the color of what they wear and which matches with what, but if you want to look good and stylish you should make sure the color of your watch coordinates with your wear.
Things to consider when selecting the color of your watch are mostly the color of your belt and shoe. For instance, I can personally recommend if you have a black shoe and black belt consider a black strapped watch.