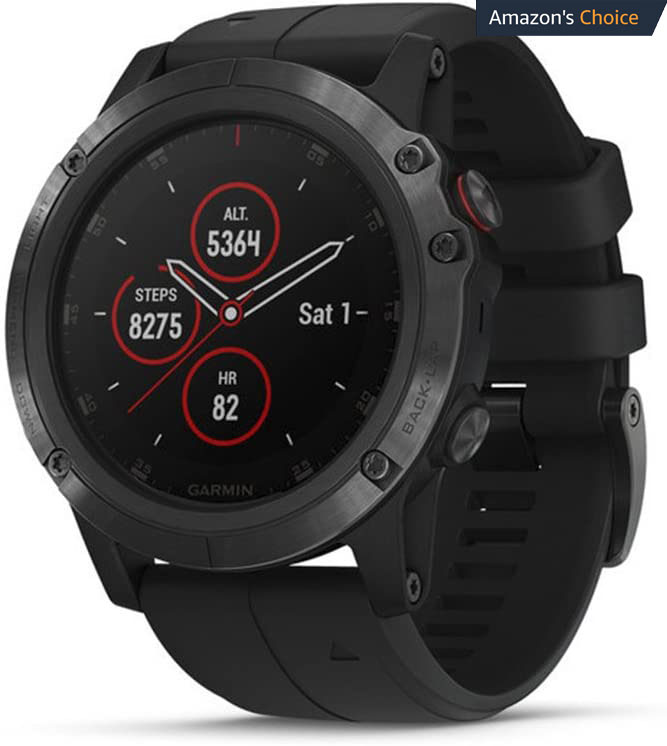 FENIX 5X PLUS mountain watch is Garmin's flagship model. It is equipped with the most wear-resistant synthetic sapphire mirror.
The strap and case are made of silica gel and fiber-reinforced polymer which are lightweight and have good shock resistance and make FENIX 5X PLUS can effectively reduce the impact of the watch when it is dropped.
The bezel of FENIX 5X PLUS offers two choices of stainless steel and titanium alloy, and their surface is all covered with a coating for better wear resistance.
2. Suunto 9 Baro Titanium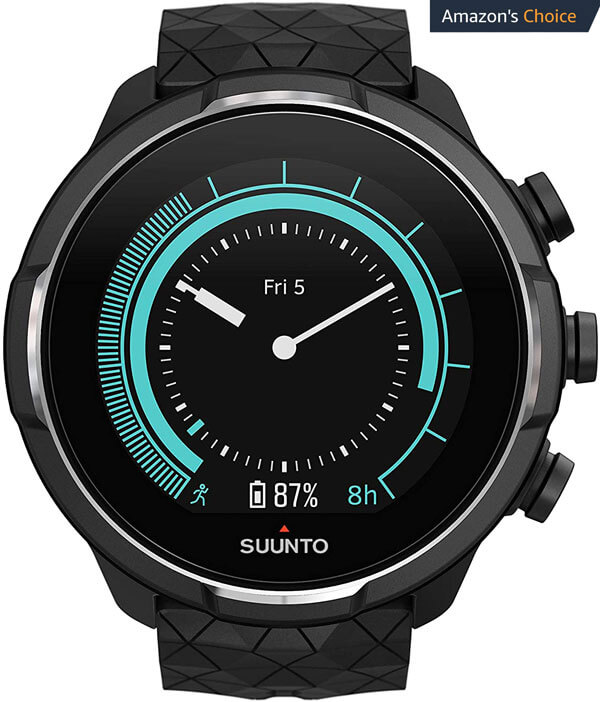 The 9 series is Suunto's flagship mountaineering watch released in 2018. The Suunto 9 Baro Titanium is its high-end model.
In addition to the synthetic sapphire mirror, it is also equipped with a wear-resistant and non-rusting titanium alloy bezel.
Its waterproofness reaches 100m, and its durability is no less than Garmin FENIX 5X PLUS.
3. Casio PROTREK PRW-7000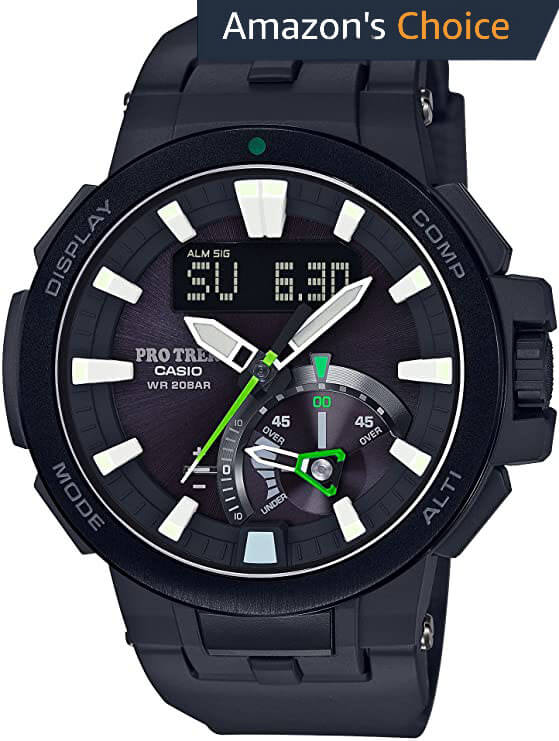 PROTREK PRW-7000 adopts Casio's Solar-powered (Tough Solar) technology, which can be charged even in the weak light.
This Casio mountaineering watch has a power-saving function, and also it is not equipped with GPS, so the overall battery life is quite powerful.
4. Casio Pro Trek PRX-8000GT-7JF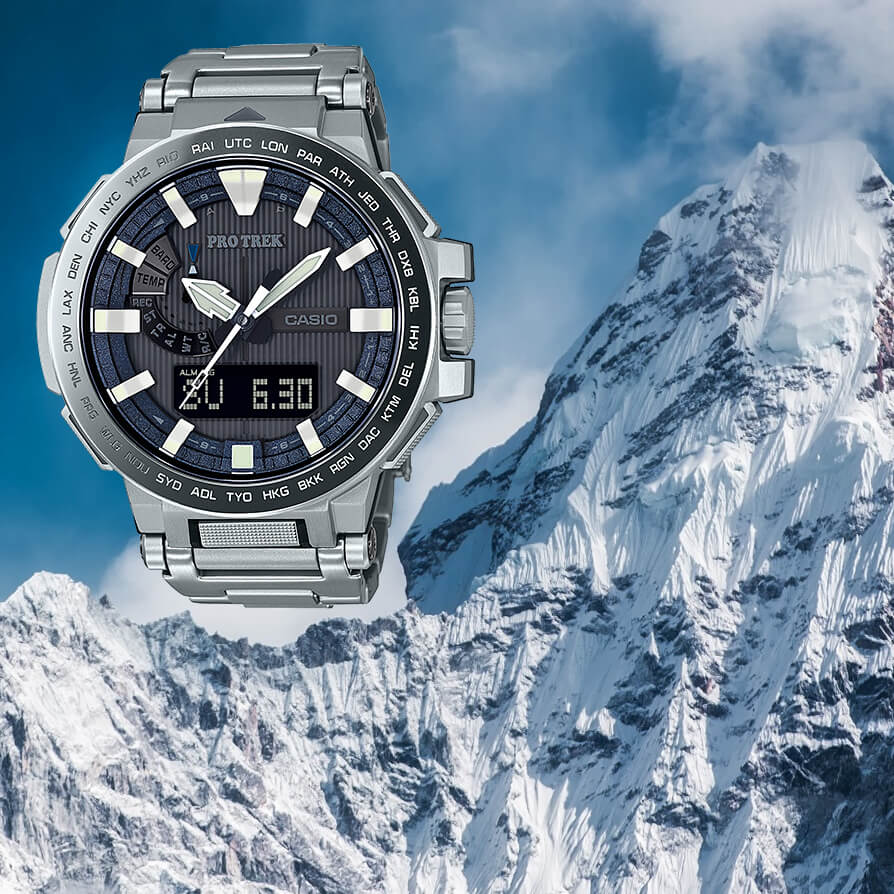 The strap and case of the Casio Pro Trek PRX-8000GT-7JF mountaineering watch are made of carbonized titanium alloy, the mirror is made of synthetic sapphire glass.
In terms of functions, in addition to the basic barometer, thermometer, altimeter, and compass, Pro Trek PRX-8000GT-7JF also has Multi-Band 6 to receive standard time signals, automatic pointer position correction functions.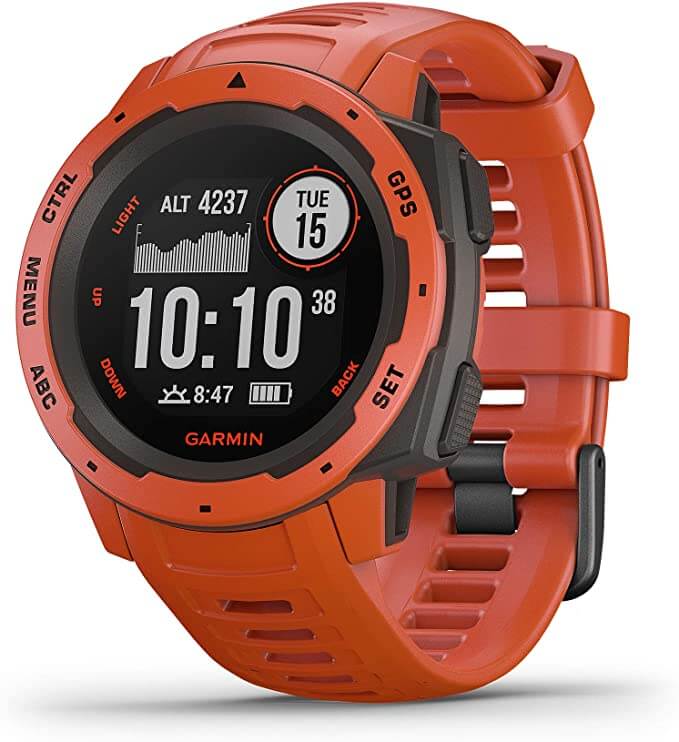 The Garmin Instinct mountaineering watch is available in white, yellow, black, orange, and many other colors. The dial is simple and stylish, it is very popular among female users.
The Garmin instinct outdoor watch supports 4 global navigation satellite system, and it can work normally at a temperature of -20°C to 60°C. It has 100 meters of water resistance, shock resistance, and corrosion resistance.
There is a heart rate monitor watch for electric mountain bike that is very good, you can know your exercise status, and the price is not high.​